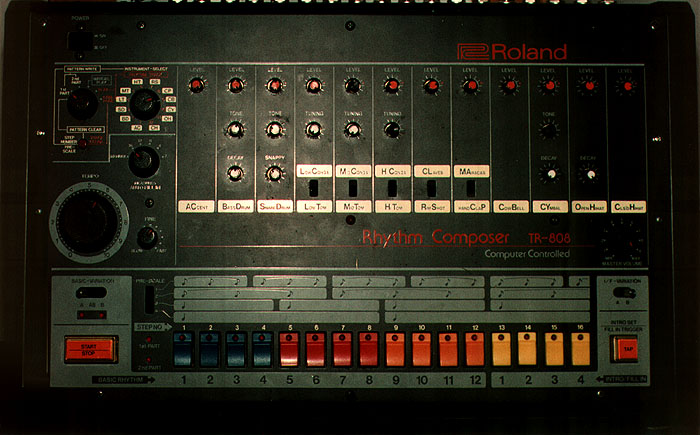 Today, an early electro track from one of its original tireless practitioners, Andre Manuel (aka
The Unknown DJ
, not to be confused with Derrick Carter or countless others). This is some serious stuff, on the same par as "Al-Naafiysh (The Soul)" or early Egyptian Lover tracks.
The version of "808 Beats" I'm giving you today is actually a shortened version that appeared on a few compilations in the late 1980s, when The Unknown DJ had moved onto being a member of Compton's Most Wanted, a gangsta rap group whose tracks sound a bit like a more electro influenced N.W.A. The programming on the track is excellent and sounds incredibly pure-- combine the drum patterns with the synched bass-line, lush backing synths and Egyptian Lover-style vocal boasts, and you have gold. Roll down your windows and blast this shit.
The Unknown DJ- 808 Beats
Tomorrow, the gays come out to play, with a Ron Hardy remix of Sylvester.