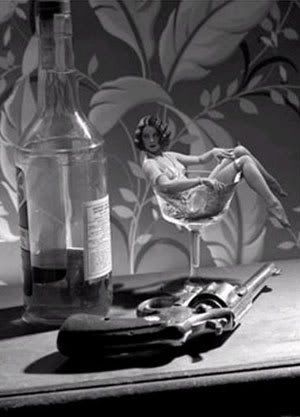 Today, we continue on to the second side of
this record
, to a track produced by
Ron Trent
under his Nagual moniker. Unlike yesterday's track by Chuggles, aka Chez Damier, "Feel the Rhythm" not only mixes well with other tracks, but stands alone as what might be one of the best bits Mr. Trent has ever produced. The hi-hats are crisp, the kicks are heavy as hell, and the other drum loops are equally groovy and palatable. A blissfully lush four-note synth loop goes throughout, and along with the soul-based vocal samples and hi-frequency strings, the track is astoundingly dense with different material. And that's before mentioning the mid-frequency synth-line that comes in when you least expect, drowning the ears in an inimitable echoey squelch. Really quite a track!
Nagual- Feel the Rhythm
Tomorrow, the last installment of the exploration with an ace track by Derrick Carter and The Unknown. And coming soon: Lidell Townsell, Mack Vibe featuring Jacqueline, and a nice surprise.