Today's first track is a
Robert Babicz
remix of a fine electro-house track by Kolombo on
Karate Klub
. While the original is a harmonically good if somewhat unexciting electro track, Babicz's mix tears the original to shreds. His kicks are muddier, the bass bounces along with much more power, and the excellent panning adds a nice ecstatic feel to the track. Additionally, the melodic lines are extended upon beautifully and combined to form some excellent moments of harmony. While the sound is somewhat reminiscent of Bodzin/Romboy productions at points-- particularly at the peak-- the track is generally a bit more dry and glitchy than any of their works. One could compare some of the higher-mid synth sounds to those used by Minilogue, but really, Babicz is inhabiting a sound of his own here, and is sure to please those who appreciate lushly-arranged, epic techno tracks.
Kolombo- Model (Robert Babicz Remix)
Next up is a real mind-melter by Teebee & Noisia on
Subtitles Music
. "Moon Palace" begins with an ambient loop of hums and crackles more akin to drone noise groups, but eventually builds to a mid-tempo d'n'b beat replete with congas (and simultaneous synth stabs), a wormy bass-line, and half-time percussive flourishes here and there. The main, two-note descending melodic line is a lesson in how to make the synths sound big yet understated at the same time. Finally, the fact that the looped drones remain in place throughout the track-- hell, they even form the break-- is quite mesmerizing, and only make the beat-driven sections of the track that much more energy-filled. Both Teebee and Noisia are quite well-known, and many of their releases are worth checking out, so do so, and enjoy the moon palace (a wink to 170 Unit on that note ;-)
Teebee & Noisia- Moon Palace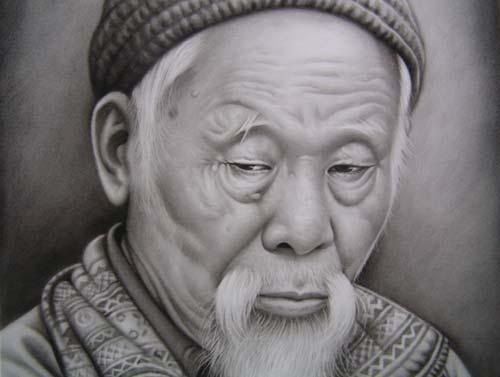 Next up is something that only a few people have ever heard. It was made by some good friends (including the guys behind
eeshirtay
and 'i like it like that' blog) a few years back. During that period, they were both taking lots of E and making tracks most of the day, and this is the best of their labors. Though the leveling could use some work-- one of them loves bass a bit
too
much-- I still think it to be a wonderful track with lots of drama, and a hook that could put a goddamn sturgeon onto the dance floor. Enjoy!
cchg- Chinaman Papa (Mix 2)