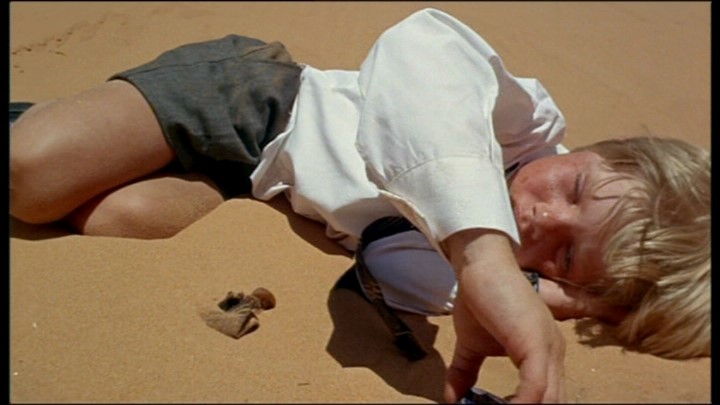 As promised, four tunes for you today, and not only are they all fantastic, they're also remixes-- two newer tracks and two classics.
First off, we have one of Carl Craig's remixes of a 1994
Tori Amos
single, "God," which has held up nicely over the years. Unless you've been in a cave for the past year or so, you know that Craig has recently been releasing remix after remix, all of them hypnotic, spacey, and for lack of a better word, slamming. His treatment of Tori is a bit more mellow than this recent output, but still is evidence of Craig's magic at work: the unusual vocal and piano rhythms of the original are left relatively intact, but a muted kick is added, along with some excellent Amazonian floor-tom action. Handclaps punctuate peak moments, and eventually, Tori's voice trails off and soft, Detroit synths take over. The effect is quite mesmerizing, and while it has a few too many breaks and freak-out peaks to be effective on the dance-floor, it has an addictive power nonetheless.
Also worth noting that
Carl Craig
is presenting the third installment of Demon Days this summer, with three set dates in the US. I'll be at his set at
Studio B
this Saturday, with Mirko from Lazy Fat People opening up the night. If you've never had the pleasure of attending a Craig set, I'd highly recommend it-- he is truly a master among DJs.
Tori Amos- God (Carl Craig's Rainforest Resort Mix)
Our next track is a crowd-pleasing, banging, unreleased remix of Michael Jackson's "Billie Jean." The boys of
Minilogue
take the original and kick it up about a zillion notches-- the kicks and bass are loud as hell, the verses are cut completely, and all that's left is the classic three-note synth line and cut-up samples of Jacko singing, "Billie Jean is not my lover, she's just a girl who thinks that I am the one." Along with some spacey lazer stabs and echoey washes, what was a great song to dance to becomes a great song to lose yourself in. Another plus is that the beginning seconds of the track fool people into thinking it's the original, but when it really starts pumping, they're almost happier that it isn't something they've heard before. (By the way, some of the leveling is a bit weird at certain parts, perhaps explaining why it is rare and unreleased? Nevertheless, it is an excellent remix overall, and well worth playing out).
Michael Jackson- Billie Jean (Minilogue Remix)
I recently interviewed James Lavelle of
UNKLE
for
Big Shot Magazine
, and while you might have thought UNKLE didn't do anything after "Rabbit in Your Headlights," you'll be surprised to learn that Lavelle and Co. are coming out with a new album this July. Remixes of the first single, "Burn My Shadow," are already kicking about, and more (including versions by Radio Slave and Richie Hawtin) are in the works. While Sasha's progressive house remix of the track is getting pounded into X'ed out brains in Asia and Latin America, I think that the minimal remix by
Dan F
really hits the spot in a much more palpable fashion. It takes the elements I love best in the original-- the low, almost-Georgian vocal humming, the strings, and the quick acoustic guitar strums-- and samples them in such a way that it is hard to imagine a better minimal mix of what is inarguably a pop-rock track. The beat is heavy yet bouncy with little 'tinks' on every fourth, and the aforementioned hums ripple throughout, later punctuated by soaring, reverb-soaked strings. Handclaps, a near-constant loop of bells, and occasional snippets of a heavily cut/processed Ian Astbury also make their way into the track. The peaks and valleys are perfectly timed and executed-- the track is regal without the grandiosity of the original. While you might not be into the new UNKLE album (though I must say, from an objective viewpoint, it is quite well-done), definitely check this and the other remixes of "Burn My Shadow" out, as they're sure to be pleasantly surprising and danceable.
UNKLE- Burn My Shadow (Dan F Remix)
Finally, we have a reworking of Black Devil Disco Club's "I Regret the Flower Power," by the deservedly-hyped Quiet Village Project. To expound upon Bernard Fevre's disco genius would be almost silly, as it has been done quite well elsewhere, but what is most interesting about Fevre is his recent re-workings of tracks from
28 Later
with contemporary groups. For one, they've been overwhelmingly dubby and unlike the originals, whose old-style disco beats with bongos have been pleasing dance-floors since their release last year. For example, the mix that Fevre worked on with In Flagranti is virtually beatless and groundless, using the wonderful arpeggiations of "Coach Me" to create a swirling pseudo-cacophony. Similarly, the track below has little in common with the original, but instead, Quiet Village Project give Fevre's track the slow, deep, tropical treatment that they are known for-- deep bass and percussive elements, majestic synth samples, delayed vocal bits, and peaks that are about as euphoric as peaks can get. In fact, I would venture to say that this is one of my favorite remixes of the year, not only showcasing the greatness of Fevre's synth work in his Black Devil project, but the untouchable style of Quiet Village Project in their remixes.
Black Devil Disco Club & Quiet Village Project- I Regret the Flower Power (Remix)
Next post will contain reports from Demon Days and some new tracks by Lazy Fat People and others, so visit again soon!