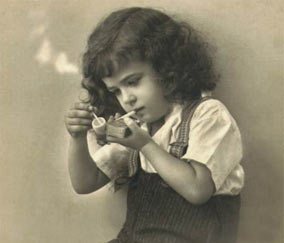 Today, we have a wonderfully soulful track from
Lidell Townsell
, originally released in 91-92. "Nu Nu" is a 121-bpm house number that begins with gorgeous, all-male vocal harmonies akin to street-corner styles of yesteryear. The bass-line is as sinplistically funky as one can get, and the kicks are heavy as get-out-- compared to Townsell's later, more acidy works, the percussive bits on "Nu Nu" are positively overwhelming in their wetness. Of course, the lyrics in the track are typically sexual, but in a sweet and sentimental way, not a gross and slightly offputting way. Definitely recommended, as it is one of Townsell's first tracks that is less jackin' and more soulful. Not to disparage jackin'!
Lidell Townsell- Nu Nu (Original Club Mix)
Sorry about a little skip a few minutes in-- it's an old and worn copy, so I couldn't get rid of the kinks! Still a great download.
Next up, a mix and a bit of Mack Vibe!